Visit Renata Well Spa every month of the year!
With our Wellness Membership Program, we welcome you back again and again, making it easier for you to practice healthy lifestyle habits on a regular basis. Start today to bring your life more into balance, with less stress, less toxicity, more energy, improved skin, overall wellness, longevity and better quality of life. We give you incredible perks with more quality of services at a great price!
Share the Wellness…Earn Rewards
Our Wellness Referral Program rewards you for helping others live well. When you refer a friend to Renata Well Spa who becomes a member within your first 30 days of Signature and Premier Membership, you'll receive a *Complimentary Gift to keep or share with another person:
60-minute Therapeutic Massage OR
60-minute Radiant European Facial OR
45-minute Infrared Sauna Treatment
After your first 6 months of Premier Membership, you'll receive an one-time *Complimentary Upgrade to a(n):
80-minute Therapeutic Massage OR
60-minute Deep Tissue Therapeutic Massage OR
Facial Upgrade (Choose:  Luminating or Skin Purifying Facial or Lightening Lift or Signature Chemical Peel)
It's our way of saying Thank You for helping yourself & others enjoy the on-going therapeutic benefits of our services. 
*(Complimentary Gifts and Complimentary Upgrades can be redeemed after full completion of 3 month participation as a Member with account paid in full.)
Expert Florida Licensed Therapists & Aestheticians
Practicing regular time-out, stress relief & wellness habits every month
Unused membership "credits" carry over for 60 days if you are unable to redeem in the same month.  Credits will automatically expire if unused after 60 days.  Spa Coordinators often reach-out with specials.   
Unlimited additional wellness services greater than 50 minutes at membership rates (10% discount in both Signature & Premier Memberships; excludes Doctor Physical Therapy, Infrared Sauna, and retail products)
Discounted Tranquility Escape enhancements & upgrades
Family Sharing Program with a one-time Family Share Fee (For family members living in same domicile) for each Membership Option (Signature and Premier)
Family Share Fee discount to $39 Signature, $49 Premier during the first 30 days of membership enrollment
Birthday Month Perks and Free Birthday Spa Services  (Must be used during your Birthday Month only.) 
No contracts or sign-up fees, 3-month minimum participation for exclusive spa discounts (auto-debit system)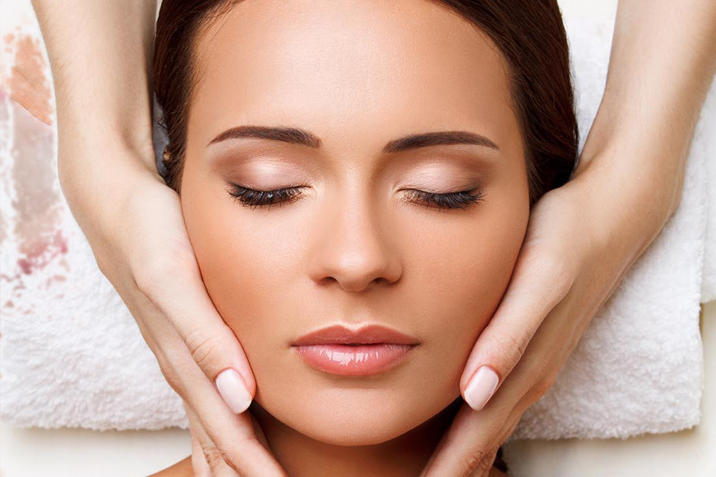 $128 Month (15% savings) ~ $0 Enrollment Fee 
*Optional one-time Family Sharing Fee $59
One 60-minute Therapeutic Massage Credit AND/OR One 60-minute European Facial Credit per month AND One 30-minute Infrared Sauna Treatment Credit per month
Perk

Treatment

Timeframe

10% off

Spa Services (excludes Infrared Sauna,  DPT, retail products)

Anytime

20% off

One Additional Spa Service

Birthday Month Only

One Complimentary Tranquility Escape Enhancement

Please Choose One Tranquility Escape  Enhancement From List Below

Birthday Month Only

 *Family Sharing Program*

10% Discount

*(same household)

Any Spa Service


(excludes Infrared Sauna, PT, retail products) 

Anytime After Family Sharing Fee is Paid ($59)

Complimentary Gift

Choose 1:    Therapeutic Massage 60 min, Radiant European Facial 60 min, or Infrared Sauna 45 min.
After first 3 months of *Membership *(paid in full)
Complimentary Upgrade 
Choose 1 Upgrade:  Therapeutic Massage 80 min, Deep Tissue Massage 60 min, or Infrared Sauna 45 min.
Can be redeemed after completing first 6 months of Membership (paid in full).
*Memberships Subject To Change*
$67 Month (10% savings) ~ $0 Enrollment Fee
*Optional one-time Family Sharing Fee $49
One 60-minute Therapeutic Massage Credit OR
One 60-minute European Facial Credit per month
Perk

Treatment

Timeframe

10% off

Spa Services (excludes Infrared Sauna, DPT, retail products)

Anytime

15% off

One Additional Spa Service

Birthday Month Only

One Complimentary Tranquility Escape Enhancement

Choose One Tranquility Escape:  Scalp Massage, Foot "Scrub & Rub", Hot Stones

Birthday Month Only

*Family Sharing Program*

10% Discount

*(same household)

 Any Spa Service

(excludes Infrared Sauna, DPT, retail products)

Anytime After Family Sharing Fee is Paid ($49)
Complimentary Gift
Choose 1:    Therapeutic Massage 60 min, Radiant European Facial 60 min, or Infrared Sauna 45 min.
After first 3 months of *Membership *(paid in full)

 

 

 
 
 ™ Scalp Massage   ™  Aromatherapy   ™  Foot "Scrub & Rub"  
Blissful Hand Massage   ™  Infrared Sauna (15 min)  ™  Reflexology
™  Cupping Treatment (1 area)  ™   Hot Stones (1 area)
"Your Journey to Wellness Begins Here:
Relax, Refresh, Recharge."
Membership Sign-Up: Call (904)770-5021